Standing out on the high street is an ongoing challenge that retailers have long been faced with. When operating alongside other businesses, especially in a bustling location, it can sometimes be difficult to get noticed, especially if other shops nearby are acting as a competitor with similar products and services.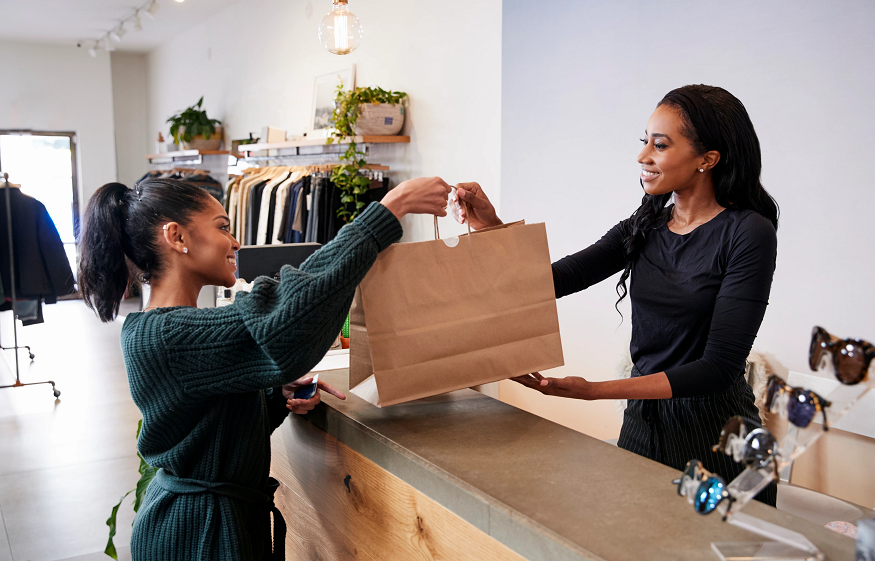 For newcomers to the high street, it is even more challenging to be noticed. And, with a greater number of businesses making their way to the high street, often as established online retailers and independent creators, there is a new wave of exciting shopfronts looking to encourage customers into their shop spaces.
Those getting started on the high street can have hope, however, as there are five fundamental techniques new retailers can employ to get themselves established and noticed.
Social Media 
Digital platforms are increasingly important for businesses, offering a detailed insight into an audience as well as a channel of communication to reach them. Many new retailers now move to the high street because they already have a pre-established audience online and want to expand their business. These audiences can be addressed and utilised to create an ongoing buzz around a new high street venture, helping a shop space to establish itself.
Host Events 
Steering high street customers into a new shop space can be easy in the presence of an event. With the prospect of participatory experiences and special offers, new customers are more likely to change their routine to enjoy a novel event. This can be a useful endeavour for retailers who can offer something as simple as a sample of their products to those passing by or those wanting to host elaborate pop-up events to ensure that their shop space is kept in the spotlight for the duration of the experience.
Utilise Signage 
Physical signage should not be overlooked or underestimated and it remains an important way for retailers to ensure their shop space is noticed on the high street. Sign fittings and displays can help to elevate branding not only with a bespoke quality but also to ensure that it is noticed. Simple assets, such as an A-board, for example, can help to make more high street customers aware of a shop space that might not be immediately visible.  
Window Displays 
Offering a potentially captivating insight into the branding and message of a retailer's business, window displays are a crucial resource. A well-designed window display can very quickly communicate the quality and style of a retail business to customers who are passing by, drawing them inside even spontaneously. What's more, they help to advertise a business even when it is not open. 
Community Integration 
To truly elevate businesses over the rest, retailers must integrate themselves into the community. This can be done in a number of ways, with staff helping to build relationships with regular and loyal customers, as well as shop spaces being open to hosting community events.
Any business that is valued by the community will ensure itself regular custom and ongoing word-of-mouth advertising, as well as the gratification that comes from being an important part of an area's identity.