Forex is one of the most common words in the world of the stock market. What does FOREX mean? It is the Foreign exchange reserves also known as Forex reserves or FX Reserves, cash and other reserve assets held by a central bank or some other monetary authority. Those who are primarily available to balance payment of the country which also influences the foreign exchange rate of the country and also maintains confidentiality.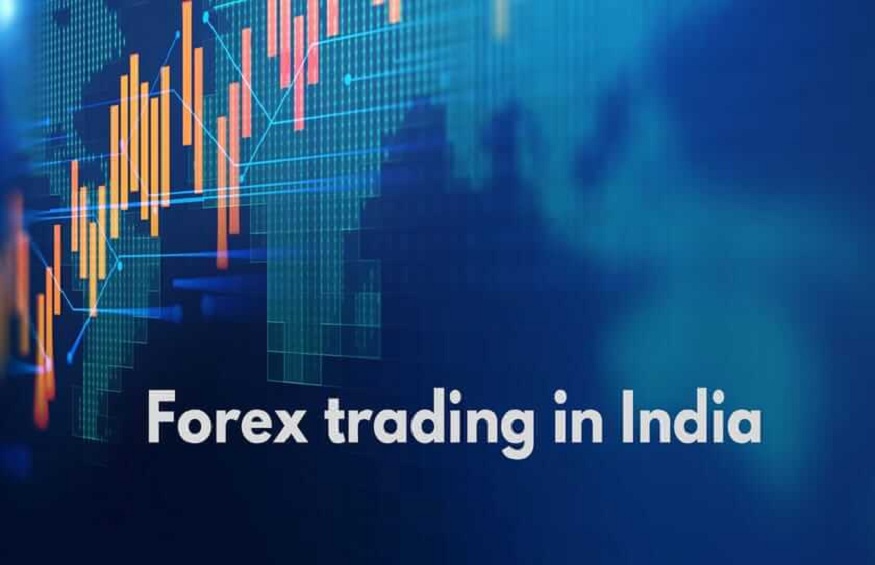 Foreign Exchange Reserves
It is something that you accumulate in the present and utilizes in the future just like assets. Remember how mom fills up the grocery stock or how they save money and lend it whenever there's an emergency. It is the same way how our nation stores some things and fills up its store bank (i.e piggy bank). But what could be these reserves for a country's economy? It can be things like bank deposits, cash, fuel, bonds, etc.
But why does a Country need FX Reserves?
The world has just seen a pandemic and for India, it could have been an endemic too. A country can go through huge loads of crises which can be the endgame for some, but to avoid these FX Reserves acts as the backup. Did you know India imports a lot of things like edible oil, fuel, cereals, and much more? But why are these being imported?
If you recall, in 1991 India had to sell gold to balance off the financial gap. India was into a tremendous financial crisis and hence since then, it was a lesson to be learned. But now the scenario is totally different, India has a good percent of FX reserves and it can handle such situations just by cutting on FX reserves.
As India's economy can be called an open economy where, when the country`s friend needs funds India lends them and vice versa. Now, when the nation is in a crisis and is showing a terrible outlook, do you think the credit ratings will be in your favor? No, right?
At such moments increasing forex reserves helps a nation to repay its debts in time and Hence, gives credit rating companies a hope that the nation's Government can meet its obligations, despite a declining fiscal outlook. And thus, the nation's credit ratings may improve and our foreign peers will come out and help us (the country).
All the accumulated FX reserves will help India to stabilize the volatility in the Rupee value. If you have enough currency of that country whose is highest in value as compared to Rupee then you can balance it off in exchange of the same for eg. dollar to rupees. This helps us to sort out rupees from the market and make it stronger against the dollar or any other currency which is competing with rupees.
And you know what? Because of this (deliberate) surge in forex reserves, the rupee became the worst performer among Asia's major currencies (2020), against the dollar, which led the US treasury department to put Indian currency on the major currency manipulation watchlist.
The Indian Currency Market
The currency trading in India is done between 9 am and 5 pm, though these trades do not include any physical delivery but are cash-settled. The topmost popular exchanges are – NSE, BSE, and MCX where the currency futures can be traded.
Here is some to-do to make your first forex trade:
firstly open a currency trading account
fulfill the broker's KYC requirement
deposit a margin amount (this is the deposit amount that the broker holds while your forex trade remains open)
Bravo! Once your broker shares the access credentials to your trading account you can start trading.
India`s 2021 Scenario
Since 2020 the world has seen huge loads of changes which was a point of bothering almost all the countries in the world. India`s FX reserves touched an all-time high of around $590 Bn in the Jan-end year (2021). Since then, the reserves have been, more or less, stagnant or declining due to fewer Foreign Portfolio Investment (FPI) inflows or outflows (over Rs.7000 crores in March)
Pandemic has led to a trend and increase in global exchanges, trade, and foreign exchanges that eventually led to the interconnection of many nationals.
As a trader now, you can even start your forex trading account with Angel One as it's one of the leading full-service brokers, as they offer flat brokerage charges. How will you benefit from forex? Fret not! We have got you covered:
Low Commission
No Middlemen
Standardized Lot Size
Low Margin, High Leverage
Online Access
Interbank Market
Transaction Costs as low as 0.07%
High Liquidity
Instant Transactions
Self-regulatory
No Insider Trading
Limited Regulation
So, isn't it exciting?Did you like your recent read?
Let us know in the comments.