In most wholesale businesses, demand fluctuates throughout the year. Many organizations see uniform sales at all times; however, some organizations see maximum sales during a specific time of year, like higher demand for sun's cream during summer and high demand for snow caps during winter. Some organizations notice peaks and valleys happen at predictable rates. Even though the overall transactions of the organizations remain the same, they might sell various inventories. Organizations must keep stock moving seamlessly through the business to raise profits and ensure customer satisfaction. So, effective seasonal demand forecasting and appropriate b2b ecommerce solutions can help you to prepare for such seasonal fluctuations.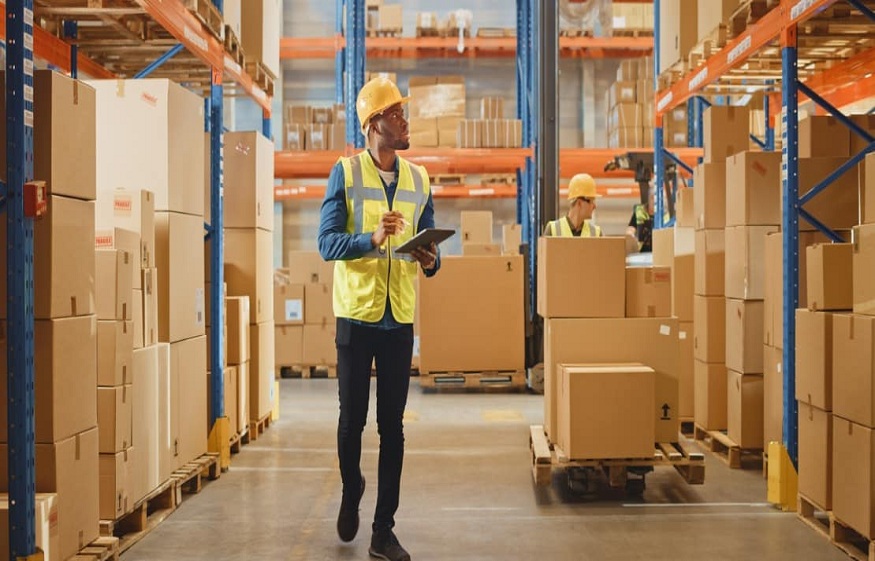 What Is Meant by the Seasonal Demand?
Depending on the season, seasonal demand alters consumer purchasing patterns. What sells better and how many items or services you can expect to sell are both significantly impacted by this type of consumer demand. There can be high or low seasonal demand. It may persist for a few days, weeks, or even months. Low and high seasonal demand have an impact on purchasing patterns. Depending on your sector, forecasting these occurrences may enable you to foresee future shopping trends. You may then get ready for seasonal demand, give clients ample products and services, and keep a tight rein on prices.
The Impact of Seasonal Demand on eCommerce
The demand fluctuation is sometimes challenging for organizations, and they could also be good if predicted at the right time. So, let's closely look at the impact of the seasonal demand in ecommerce.
The Benefits of Seasonal Demand
Seasonal demand spikes can be the ideal chance for a business that has planned to increase sales. This is especially true during the holiday season when most people buy. Due to the yearly recurrence of these demand spikes, businesses might gain an advantage by organizing their inventory acquisition correctly. Companies can ensure they have the inventory needed to meet rising consumer demand by stocking ahead of the dramatic spike in orders. Additionally, because these demand spikes are predictable, businesses can plan their marketing and sales tactics well in advance. With seasonal marketing initiatives and discounts, they can be well prepared to take advantage of the busiest buying times. Moreover, integrating the best ecommerce order management software can also assist your organizations in fulfilling orders seamlessly during the peak season.
Risks and Challenges of Seasonal Demand Fluctuation
With that said, unprepared firms or new businesses may also suffer from seasonal demand swings. If they need more stock to match rising consumer demand, companies can avoid losing out on profitable sales possibilities.
The risk of overstocking is considerably increased when some businesses make last-minute purchases. Demand may have waned when the extra supply is received, leaving them with a sizable volume of unsold inventory. Alternatively, even if they made correct estimates about how much inventory to refill, they could still overstock even if they planned.
These problems can be avoided using an inventory planning solution that offers historical analysis and forecasts. Making forecasts about when and how much to refill will be made easier with past data, allowing companies to acquire adequate inventory in time for the rise in demand.
However, firms must also deal with the logistical difficulties brought on by seasonal demand spikes. They might need more personnel or resources or a highly effective, b2b custom inventory management system to complete all the requests received during the busiest shopping times. Additionally, because of the increased demand for courier services and their reduced capacity, many companies are scurrying to find alternate shipping options to fulfill all of their customer's requests.
How to Stay One Step Ahead of Seasonal Demand?
The secret to managing seasonal demand changes is accurate demand forecasting. Based on previous sales data and customer purchasing patterns, you may obtain precise demand forecasts with the B2B custom inventory management system. This enables you to manage your inventory reorders so that you don't unintentionally run out of stock or have too much on hand. It enables you to monitor performance down to the SKU level, allowing you to identify which products may experience a spike in demand during particular seasons. You can then focus your inventory planning on a select few items.
Additionally, the inventory management software continuously monitors your inventory levels. It uses data analysis to forecast how long the stock will last and when you need to order more inventory. Additionally, the automated reorder point notifications ensure you always remember to place another order.
Conclusion
It became challenging for organizations to manage the order fulfillment process, ensuring seasonal demand. Wholesale business owners always fear overstocking or understocking due to the wrong predictions. So, analysis is one of the significant factors you must focus on to conquer the seasonal demand. For handlin situations, the best ecommerce order management software can help you to keep your inventory up to date.