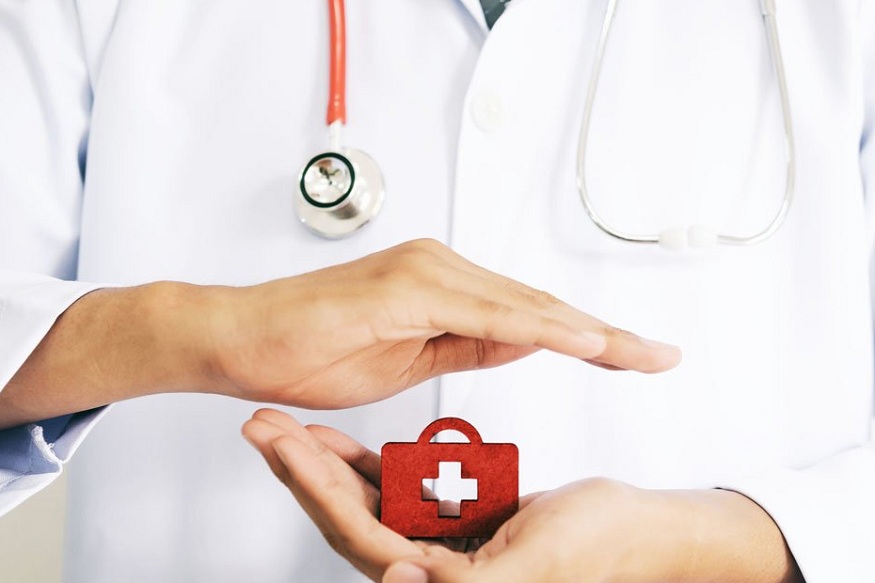 In today's world, having access to quality medical care is an absolute necessity. With the rising medical prices, obtaining a basic level of healthcare has become increasingly difficult for many people. It is particularly difficult for those who fall into the low and middle-income brackets. For them, purchasing a health insurance policy may serve as a financial safety net in case of unexpected medical expenses.
Here are some key reasons why low-income and middle-income individuals should never delay buying a health insurance:
Help with rising medical inflation
The price of medical care in India is inflating at an average of 12 – 14% every year. Access to healthcare for people with low or middle incomes who do not have health coverage can become increasingly challenging because of the ongoing rise in the cost of medical care. *
* Standard T&C Apply
Keeping your savings secure
A significant health problem may cost a lot of money and even cause a person's savings to exhaust. However, medical insurance could significantly reduce their out-of-pocket costs because the insurance company is likely to pay for most of their medical bills. 
Access to quality healthcare
With health insurance,access to quality health insurance plan easy. Without it, some people might even keep postponing their treatment forever. 
Covers hospitalization expenses
The costs of hospitalization, including those associated with accidents, illnesses, and ambulance fees, can be generally covered by health insurance. 
Pre- and post-hospitalization coverage
There might be situations when medical expenditures extend beyond the period you were in the hospital. You have to pay these costs before being admitted to the hospital for treatment or after being released from the hospital. *
* Standard T&C Apply
They include diagnostic tests, investigative procedures, medication, continuous therapies, specialized medications, and other pharmaceutical treatments. These pre-hospitalization and post-hospitalization costs may be taken care of by your health insurance. 
Cashless health insurance may be an additional benefit of health coverage, particularly for low-income populations. You can receive the necessary care at one of the hospitals in the network of your insurer, and the hospital may handle all financial arrangements with your insurance provider immediately. *
* Standard T&C Apply
You can avoid paying money out of your own wallet in this manner.
Covers your entire family
Getting a single policy that covers the entire family, including yourself, may be possible. Family floater insurance can be an excellent alternative because it allows you to ensure all of your family members are under a single sum insured while keeping the premiums reasonable.
Additional covers available: Try to personalize your health insurance plan with various add-ons for greater coverage if you are financially able to do so. You and your family might find some add-ons beneficial, like personal accident coverage, critical illness coverage, maternity coverage, or AYUSH treatment coverage. *
* Standard T&C Apply  
Tax benefits: When you purchase health insurance, you may be eligible for tax benefits. This implies that you can reduce your income tax liability under section 80D of the Income Tax Act. Please note that tax benefit is subject to change in prevalent tax laws.
Easy to buy online: Insurance companies offer various types of health insurance online these days. You can quickly compare health insurance plans online and select one that you consider to be the best for you and your family. Online insurance policy purchases may be very simple because they just take a few minutes to complete.
The Indian government is also trying to provide coverage to the less fortunate: Several beneficial government health insurance programmes have also been put in place to assist those with low and middle incomes in affording decent medical treatments and operations.*
* Standard T&C Apply
The Central Government Health Scheme (CGHS), Employment State Insurance Scheme (ESIC), RashtriyaSwasthyaBima Yojana (RSBY), Ayushman Bharat – Pradhan Mantri Jan Arogya Yojana (AB-PMJAY) and many more such schemes by the government may be announced time and again to ensure that the people who cannot afford medical care get covered and quality healthcare reaches all.
Some employee-centric organizations also provide group health insurance plans to their employees as it helps in employee retention.
To conclude, there can be many cost-effective private insurance options to choose from and several government programmes that try to make appropriate medical treatment more affordable. You may choose any option depending on your financial stability to ensure good health for your entire family.
Insurance is the subject matter of solicitation. For more details on benefits, exclusions, limitations, terms, and conditions, please read the sales brochure/policy wording carefully before concluding a sale.