when you buy an LIC term plan, you agree to pay the premiums on time. In return for that, the Life Insurance Corporation of India agrees to cover your life and pay a sum assured to your family if you die within the policy period. Term insurance is basic life insurance and is very easy to understand. You simply need to pay the premiums on time and enjoy a continued cover.
Payment methods of premium in LIC term plan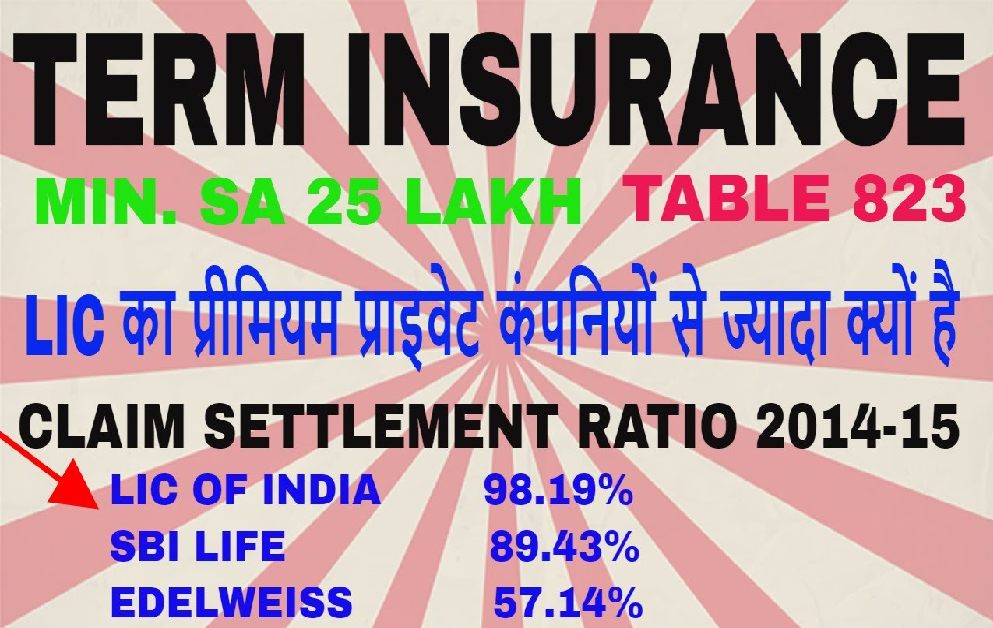 LIC believes in making term life insurance easy for everyone. As a result, the insurance provider has introduced some very flexible premium paying modes for you. You can simply choose a mode as per your financial capacities and pay your LIC term plan premium easily:
Annual payment mode: This is the first and the most commonly used premium payment mode in the life term life insurance plans. If you choose the annual mode, you have to pay the yearly premium in one go. The payment amount will be the highest as it will be in a complete chunk. This is a very convenient way to pay the premium as you pay once and forget about it for the rest of the year!
Semi-annual payment mode: Here, the premium amount is broken up in two instalments. You have to pay the premium every six months. This is also a very popular mode of premium payment.
Quarterly payment mode: Under the quarterly payment mode, the premium is broken up in four instalments. The value of each instalment is low and it becomes easy for you to divide your financial liability.
Monthly payment mode: As the name suggests, you have to pay the instalments every month. The premium amount will be broken up in 12 equal instalments. This is a very economic premium payment mode. However, if you opt for the monthly mode, you have to be much disciplined with the payments. If you miss even a single month's premium payment, your LIC term plan may lapse and you may lose your entire life cover.
Choose your premium paying mode for the LIC term plan very carefully to equally distribute your financial burden.
Guide to pay a premium in LIC term plan
If you are wondering how you can pay your premium for your LIC term plan, then we have some good news for you. Did you know that you can pay your premium digitally in just a few minutes? Yes, that is correct. You can pay your premiums by visiting LIC's official website. Just enter your details, select the premium payment option and make an online transfer instantly. You can do it comfortably sitting at home, at any time of the day or the night. The same can be done through LIC's modern and efficient mobile app. LIC may be the oldest life insurance provider, but it has all the modern facilities in place, making it easy for you to own a LIC term plan.
You also have the old-fashioned way of paying your premiums, offline. If you have a LIC agent from whom you bought the plan, you can pay the premiums to him too. He will deposit the money safely on your behalf and you will continue to enjoy an uninterrupted term life insurance cover.
And last but not the least, you can always go down to the nearest LIC office and make the payment yourself. You can drop your cheque directly at your insurer's office and keep your premium payments up-to-date.
The final word
The financial well-being of your loved ones, after your demise, will depend on how well your life was insured. So buy a good term plan from LIC and keep yourself and your beloved family members protected. Paying the premium of your LIC term plan is as important as buying the plan. So never neglect the premiums as the insurer only promises to cover your life till the time the premiums are paid. Thankfully, LIC has some very flexible and diverse premium payment options. See which payment mode suits you the best and agree to it. Pay all your premiums on time and never let your policy lapse. You will then stay secured with a lot of mental peace.