Small business loans online can be a game changer for small businesses. It can help defray their expenditures and invest in capital and equipment they need.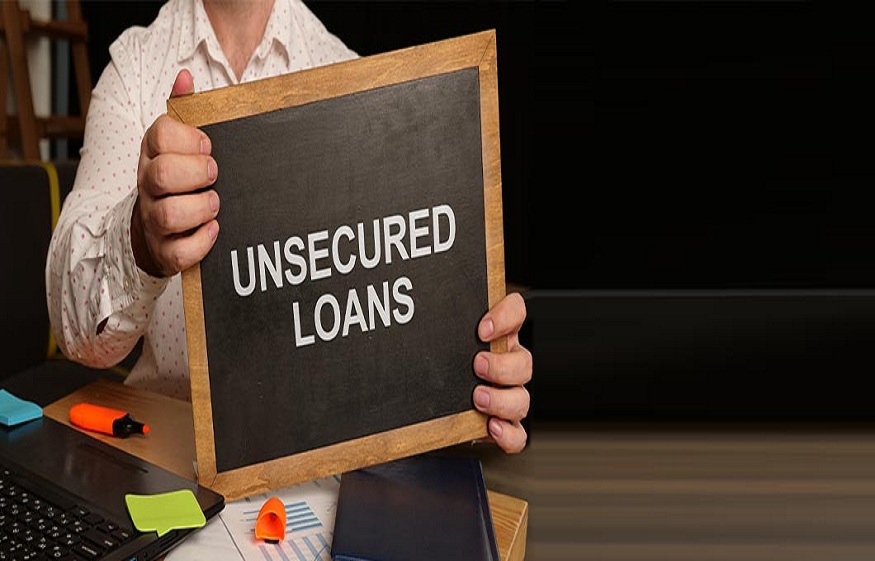 There are several lenders out there you can access that grant small business loans online quickly. But before anything else, understanding what small business loans are is vital.
What Are Small Business Loans?
Small business loans are one of the most accessible financing options small businesses can apply for. It can help the company expand and achieve its business goals.
At the same time, small business loans can be used to invest capital and assets to help a business grow.
The beauty of small business loans is they're tailored to fit the needs of smaller companies. Most lenders would provide favourable rates and terms, making repayments easier.
What Are the Benefits of Small Business Loans Online?
There are several reasons why many Australian businesses apply for small business loans online. Besides how accessible and convenient the process is, it can help a business owner meet their goals.
1. Growth for Your Small Business
Even a small amount of cash can help businesses grow.
Loans can help with cash flow and manage a business's expenses. At the same time, some of the business loan proceeds can also be used to expand the company's business operation.
2. Security From Reputable Business Lenders
There are many lenders out there, but not all are reliable. Regardless of how urgent you need your funds, only stick with a reliable and established lender.
Picking the right lender means receiving your desired amount in exchange for the confidential documents you provide.
Not only that, but you can expect reasonable loan terms such as the following:
Interest rates and monthly fees; and
Repayment schedule.
3. Flexibility
Once a loan application gets approved, business owners can use the loan amounts whenever and wherever they want.
Most lenders won't interfere with how the funds are spent and are only concerned with the funds being repaid in the future.
4. Quick and Easy Application Process
One of the advantages of online banking loans is their quick and easy application process. Borrowers can fill out the forms, complete the requirements, and submit them usually within minutes.
Just be completely transparent with the application to get approved faster. Some of the requirements include the following:
Filled out the application form with personal information
Business plan and annual turnover
Security required for secured business loans
5. Low Interest Rate
Most lenders generally offer a minimum interest rate for a small business loan. Borrowers can choose from a wide range of finance options that are convenient for them to pay.
Choosing the right interest rate and loan amount can help you confidently repay the small business loan.
How to Apply for Small Business Loans Online?
Applying for small business loans online can be easy. Here are three steps to help you get started:
Step 1. Apply Online
Choose which business lenders offer the best deal for you, and fill out their application online. Be sure to complete all the details, even those you think aren't important.
Filling out the form is pretty straightforward as long as you are well prepared. The challenge is providing all the supplemental documents you must submit with the application.
This is standard for a business lending company, and they would commonly ask for requirements such as:
Financial statements
Assets as collateral to secure the loan (not applicable for unsecured business loans)
Business plans and projections
Credit history
Step 2. Wait for the Same-day Decision
If you've got all the ministerial requirements on the way, you can potentially get the decision on your bank loan in no more than a day. Some would even take as fast as a few hours!
They don't call it fast business loans for nothing. However, there may be several instances when the approval can take longer than intended.
Cases like these shouldn't be anything to worry about just yet. Your lender might ask for more requirements to ensure you can repay the loan, especially for unsecured business loans.
Step 3. Access Your Funds
Once your lender is satisfied with your requirements, you can access your funds immediately. You don't have to wait weeks before you get the money.
Some lenders send it on the same business day your loan gets approved. Regardless of the loan amount, make sure there are no hidden fees.
More importantly, make sure you come up with a feasible payment schedule. This ensures you can repay your short-term loans promptly and avoid late repayment fees.
You can also ask business lending specialists if there are any early repayment fees in case you want to settle the loan faster.
Frequently Asked Questions
First-time borrowers often have several questions about business finance and credit products. Answering some of these questions helps them better understand how to navigate this process.
Can You Get a Small Business Loan Online With No Deposit?
Yes, you can get a small business loan even without a deposit. For a secured business loan, borrowers only need to provide collateral as security.
This guarantees lenders the prompt and complete repayment of the debt based on the schedule.
Even unsecured business loans don't require any deposit. However, the requirements for an unsecured business loan may be more stringent, especially with the risk lenders must take.
How Much Money Can I Borrow?
Whether you're applying for secured or unsecured loans, you can expect to choose from a wide range of amounts to help finance your business.
A smaller amount is generally required for businesses that only need a buffer in their cash flow. They can pay the amount immediately and with lesser interest rates.
On the other hand, a larger loan amount is also available for companies who need it. This is ideal for companies who want equipment finance for business purposes.
Can You Apply for a Small Business Loan Online With Bad Credit?
Borrowing with bad credit is possible and is not an end-all-be-all situation. However, remember that your credit score can affect the loan amount and approval.
Lenders may ask for more requirements to guarantee you will pay the cash on time. They may ask for greater collateral that can cover the loan amount.
Others may even look for a co-guarantor just to be sure.
Conclusion
Small businesses can now have access to cash whenever the need arises. Depending on their company's ability, they can apply for secured and unsecured business loans.
Just watch out for hidden fees, and be ready to devise a feasible repayment schedule. Once you've got this settled, you're ready to start growing your small business.