Personal loans come under the division of unsecured loans. It could be used for various purposes which include wedding motives, medical emergencies, home reconstruction, trip purposes, academic reasons, or any other financial crises.
Banks and other formal financial institutions have always been a crucial part of people's lives. Even During the pandemic, it is the banks, which have stepped forward to provide aid to the people by providing personal loans at much lower interest rates. Generally, personal loan interest rates are much higher as these come under the category of unsecured loans, and people should generally avoid going for it. People mostly go for such personal loans when all the other options are unproductive. Thereby, people can opt for a lowest personal loan interest rate loan which is very durable.
The people need to compare and contrast all the options available for personal loan interest rates and then make their final choice of which lender to choose. Along with the personal loan interest rate, a borrower must keep in mind the most crucial factor which helps in deciding the eligibility factor for a personal loan, that is, the credit score and history of the borrower. A credit score measures the capability of a borrower to repay the loan along with the personal loan interest within the given tenure.
According to a source, a few banks which offer the cheapest personal loans are: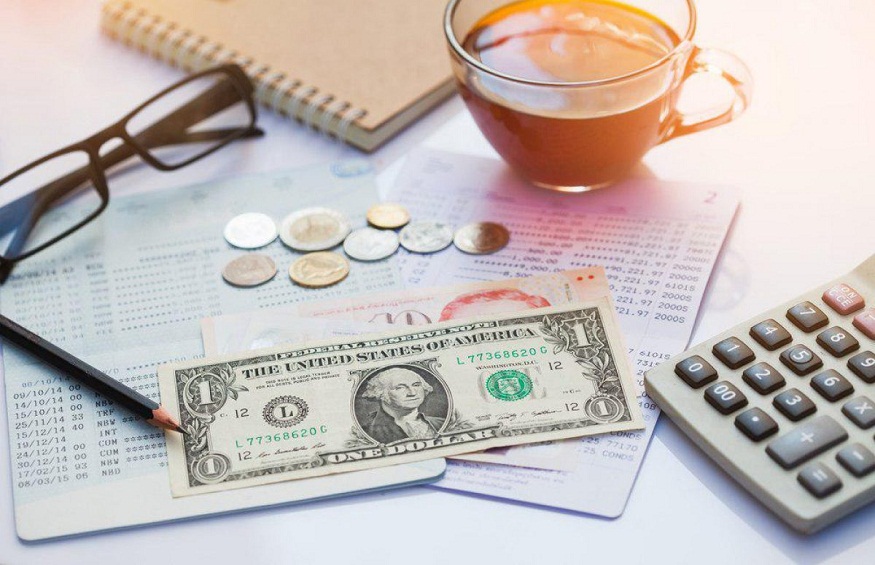 | | | |
| --- | --- | --- |
| Banks | Personal loan Interest rate per annum. | EMI |
| Union bank | 8.90% | Rs.10,355 |
| Pnb bank | 8.95% | Rs.10,367 |
| Indian Bank | 9.20% | Rs.10,428 |
| SBI | 9.60% | Rs.10,525 |
| Bank of Maharashtra | 9.70% | Rs.10,550 |
| Central Bank | 9.85% | Rs.10,587 |
| UCO Bank | 10.05% | Rs.10,636 |
| Bank of Baroda | 10.25% | Rs.10,685 |
| HDFC Bank | 10.75% | Rs.10,809 |
| Kotak Bank | 10.75% | Rs.10,809 |
These are the banks that preferred by most people:
As per a source, the union bank of India provides the lowest personal loan interest rate with a number which is as less as 8.9 percent with a comfortable tenure for repayment. It is followed by a close 8.95% by Punjab National Bank or PNB.
SBI personal loans account for the interest of 9.6 per cent.
The data depicts that 80% of the banks providing low personal loan interest rate berates the public sector, that is, government-owned.
When the data is calculated, the extra unspoken charges are not taken into evaluation. These include the processing fee, delayed prepayment penalty, early repayment fee, foreclosure penalty, etc.
Punjab National Bank
Pnb or Punjab National Bank is one of the most reasonable interest rates furnishing monetary foundations. Its main objective is to provide manageable economic relief to the common public for their personal requirements. The borrowers must clear certain eligibility criteria, just like other banks to issue personal loans.
The borrowers must have a minimum service year of 3 years.
The tenure of repayment is fixed. The personal loan interest rate, along with the principal amount, should be repaid in a maximum of 60 equated monthly instalments. The repayment should start after a maximum of 1 month after the loan has been issued.
Pnb provides one of the finest features as they imply very little extra charges when compared to other banks and other monetary firms. The prepayment penalty is nil for their borrowers. A small amount of processing fee and documentation charges are applicable. The paperwork which is required for the loan sanction process is also very little and simple for the common public.
State Bank of India
SBI personal loans are amongst the banks which provide a very low personal loan interest rate. They have features under which they issue personal loans as high as Rs. 20 lakhs. The processing charges are very low, with no hidden cost EMI. SBI personal loan requires very little documentation and paperwork. Therefore it takes very little time for the loan issue process. They moreover possess a prerequisite for a second loan on top of the introductory loan.
There are a few eligibility criteria and conditions that an individual must fulfil to complete the loan sanction process.
The net revenue of the individual must be at least Rs 15,000 per month.

The ratio of the equated monthly instalment to net monthly income should be less than 50%.

The age group of the people applying for an SBI personal loan should lie between 21 years to 58 years.

The minimum service must be of 1 year at least.

The loan proportion should be a minimum of Rs. 24,000. And the absolute proportion can be up to Rs. 20 lakhs.