The term "dematerialized account," or "demat," refers to a financial tool that lets investors maintain and trade assets in a digital format. As it replaces the need for actual share certificates and simplifies the process of purchasing and selling stocks, bonds, and other financial products, it has emerged as a crucial tool for investors in the contemporary financial landscape. Demat accounts are available in a variety of forms to meet the varying needs of investors. We shall examine the many types of demat accounts available to investors in this article.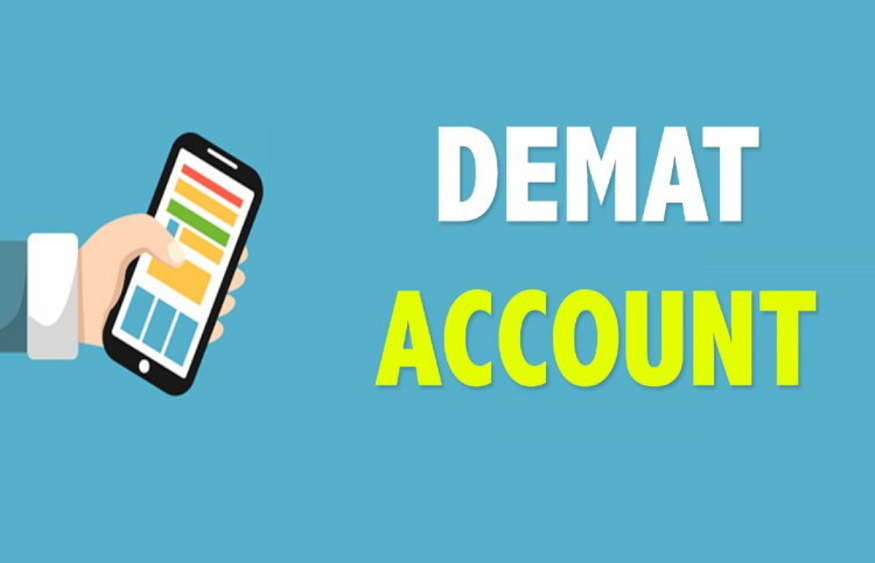 1. Regular Demat Account
The regular demat account is undoubtedly the most popular and widely used type of demat account. It is designed to cater to the needs of individual investors who are interested in trading a variety of financial instruments such as stocks, bonds, mutual funds, and other securities. This type of account offers a comprehensive range of features and services, making it a go-to choice for many investors.
One of the key advantages of a regular demat account is its versatility. Investors can easily buy and sell stocks through this account, and it also provides a convenient platform for tracking the performance of their investment portfolio. Moreover, holders of regular demat accounts can benefit from various corporate perks such as receiving dividends and bonuses directly into their accounts.
2. Repatriable Demat Account
A repatriable demat account is specifically designed to cater to the needs of Non-Resident Indians (NRIs) and Persons of Indian Origin (PIOs) who wish to participate in the Indian stock market. What sets this type of account apart is its unique feature that allows the funds held in it to be easily repatriated or transferred abroad.
NRIs and PIOs who open a repatriable demat account have the freedom to move their earnings and investments to foreign accounts without any significant restrictions. However, it's important to note that this type of demat account requires approval from the Reserve Bank of India (RBI) and is subject to specific regulatory guidelines.
3. Non-Repatriable Demat Account
Similar to the repatriable account, the non-repatriable demat account is also tailored for NRIs and PIOs looking to invest in the Indian securities market. However, it comes with a significant restriction – the funds held in this account cannot be repatriated or transferred abroad. This type of account is primarily used by individuals who intend to make investments in India without the objective of moving their funds overseas.
Just like the repatriable account, the non-repatriable demat account requires approval from the Reserve Bank of India (RBI) and is subject to specific regulations governing the investment and repatriation of funds. It serves as an excellent option for NRIs and PIOs who want to explore investment opportunities within India while keeping their funds within the country.
4. Beneficiary Owner (BO) Demat Account
A beneficiary Owner (BO) account is used by individuals who invest in securities through a broker or a Depository Participant (DP). In this type of account, the investor is the beneficial owner of the securities, while the broker or DP holds the securities on their behalf. It is a convenient way for traders to buy and sell securities without the hassle of physical certificates.
Demat Account Opening Online 
In today's digital age, it has become such a simple and practical process to have a demat account opening online. An electronic demat account, often known as a "dematerialized account," is required for holding and selling securities online. An outline of the procedures for setting up an online demat account is provided below:
Choose a Depository Participant (DP):

Start by selecting a reputable DP, such as a bank or a stockbroker, that offers online demat account services. Ensure they are registered with the depository, like NSDL or CDSL.

Online Application

: Visit the DP's website and locate the demat account opening section. Fill out the online application form with your personal and financial details. You may need to provide identity proof, address proof, and a passport-sized photograph.

In-Person Verification (IPV):

Some DPs may require a physical IPV, where a representative visits you for document verification. Others may offer video-based IPV as an alternative.

Account Activation:

Once your application and documents are verified, you will receive your demat account number and login credentials. Your account is now ready for use.

Start Trading:

With your demat account activated, you can buy, sell, and hold a variety of financial instruments, including stocks, mutual funds, bonds, and more, all through the online platform.
Anyone wishing to engage in stock trading or investing activities should open a demat account online since it provides simplicity, transparency, and easy access to the financial markets. Before moving on, make sure you are aware of the costs related to your chosen DP.
Conclusion
In conclusion, demat accounts have revolutionized the way investors hold and trade securities by eliminating the need for physical share certificates. Choosing the right demat account depends on your investment goals and status. There are many apps in the market, you can choose Share India's online share trading app  to open an account effortlessly through a paperless process and start investing in equity right away. so it's essential to research and select the one that best suits your requirements. Remember to consider factors such as repatriation, account control, and regulatory compliance when opening a demat account.